Missouri customers can rest easy knowing that Big Red Solar is here to install your solar panels in Missouri.
Missouri Solar Installation Companies
If you're looking for a company that can install solar in Missouri and that has all the right certifications to do so, you've come to the right place. Current Missouri solar incentives include generous rebates for solar electric and solar hot water systems. When combined with Federal solar rebates your solar panel installation will be approximately 50% less because of the incentives! Our solar installers will be happy to answer your questions and explain the benefits of solar power. Simply fill out the form below and a certified solar installer will contact you by phone at your convenience.
You can get a free quote!
Yes we offer free quotes for customers all across Missouri. If you're near St. Louis or even further like Branson, we can install solar and provide you a free quote.
Missouri solar incentives – tax rebates and credits.
Missouri is a great state for solar power for two reasons: it has very abundant solar energy and the state also has fantastic solar incentives and rebates. Look here for details on the Missouri energy tax credit, rebates, grants and solar incentives like the Photovoltaic Rebate Program.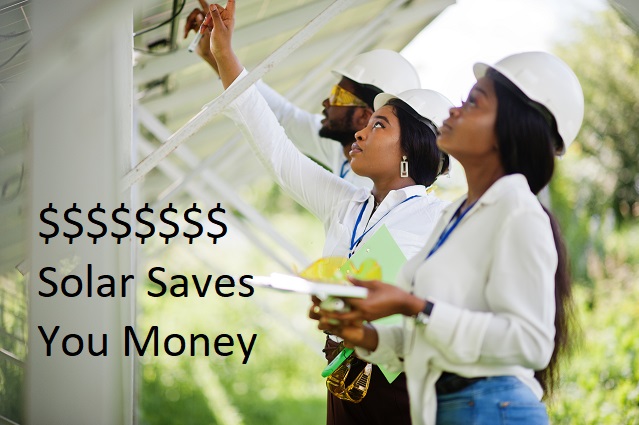 Certified Missouri Installers
Solar panel installation by certified Missouri solar installers is important for both safety and long term performance of your solar power installation. You want to be sure that your installation is completed by trustworthy professionals who know what they're doing when it comes to solar power. A true solar professional knows more than just about screwing down mounting and racking equipment for solar, but also knows all about the important electrical connections that are made when installing solar. These can be non-obvious, like connections for grounding equipment.
Missouri Solar Panel Installation Process
Step 1. First you will fill out the Missouri solar panel installation free quote form to give us basic information on your home or commercial enterprise, the proposed location for the solar panels, and your contact information.
Step 2. After that a Missouri solar installer will call to ask further questions and work with you to schedule a visit to your home or business.
Step 3. Thirdly, there will be an on-site visit to speak with the home or business owner and to look at the location of the solar panel installation. The pro will verify the appropriate amount of sun available and take measurements and answer any questions you may have about the solar panel installation.
Step 4. Solar installer will send to you a detailed Missouri installation proposal. That proposal usually includes all applicable rebates, from local, Missouri, and federal energy tax credits. You then sign the contract.
Step 5. A typical solar panel installation in Missouri can take anywhere from 5 to 10 days after the solar panels and equipment arrive. Solar panel installation will usually involve 2-3 Missouri installers working together to complete the job. For some insight into the specifics of the installation process and solar panel system components, please visit our DIY Solar Network to view a series of solar panel installation videos.
Ready to take the next step? Contact us for a quote now.
We are very happy to know that you're going solar. Thank you for reaching out to our professionals and keeping them busy. Solar is a growing industry and it has never been a better time to go solar.